Congratulations Graduates!
#FIUgrad, we want to share your moments with the world! Fill out this short form at go.fiu.edu/GradPhotos, and upload your media showing us your Panther Pride, so we can feature you on our social media channels!
The Next Step In Your Career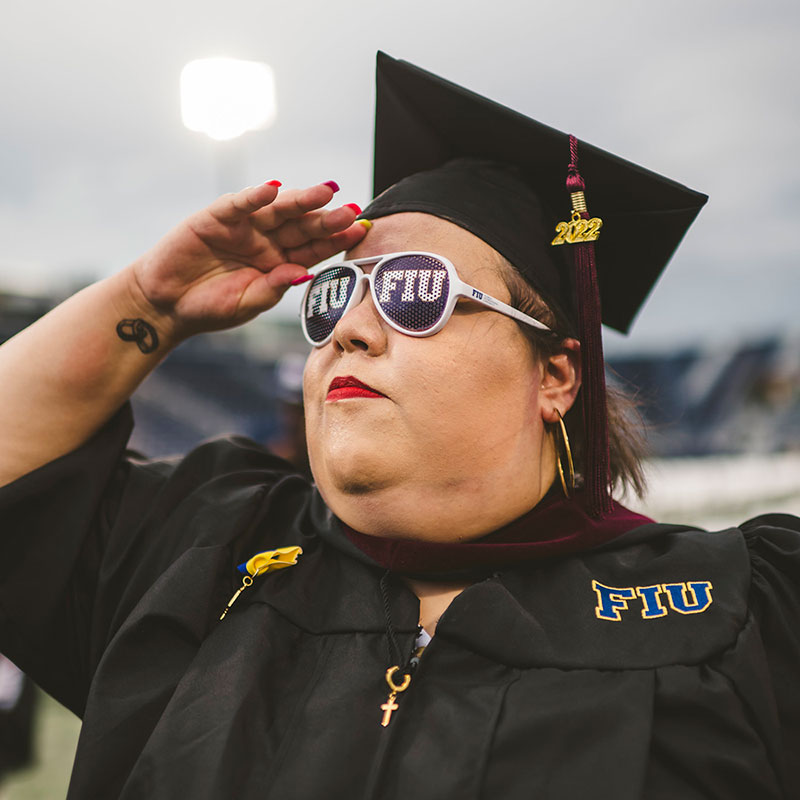 SDS 4340 - Career Development
This Free 1-Credit online course will help you:
Refine your career goals
Prepare for graduate school
Connect with career coaches and employers
Virtual Goodies
Use the virtual goodies below to help celebrate your accomplishment!
Instagram Stories
Find your college and share your #FIUGrad story!
Instagram Filters
The FIU Insta Grad Cap Filter and the FIU Spots filter can help you achieve that well-established graduate look. Go ahead and show off your accomplishment and hard work! We approve it!
Also, share your celebrations using #FIUGrad!
TikTok
Create your TikTok Duet!
Commencement Backgrounds
Get into celebration mode while on that video chat! Share these with your friends and family to celebrate together. Download The Commencement Backgrounds
FIU Online Goodies
FIU Online grads get their own special FIU Online Graduation Cap Instagram Filter