Where to Celebrate
The Modesto Maidique Campus is surrounded by many restaurants and venues for graduation parties. Learn more about dining in the area or get a discount on your meal at the following restaurants:
BJ's Restaurant & Brewhouse 10% off with FIU ID
M.I.A Beer Company 15% off with FIU ID
Spritz Pizzeria 10% on REGULAR priced menu excluding special menus
Smoke & Spice 10% Discount off your first catering order
If you want to stay on campus, see which restaurants are open at shopFIU.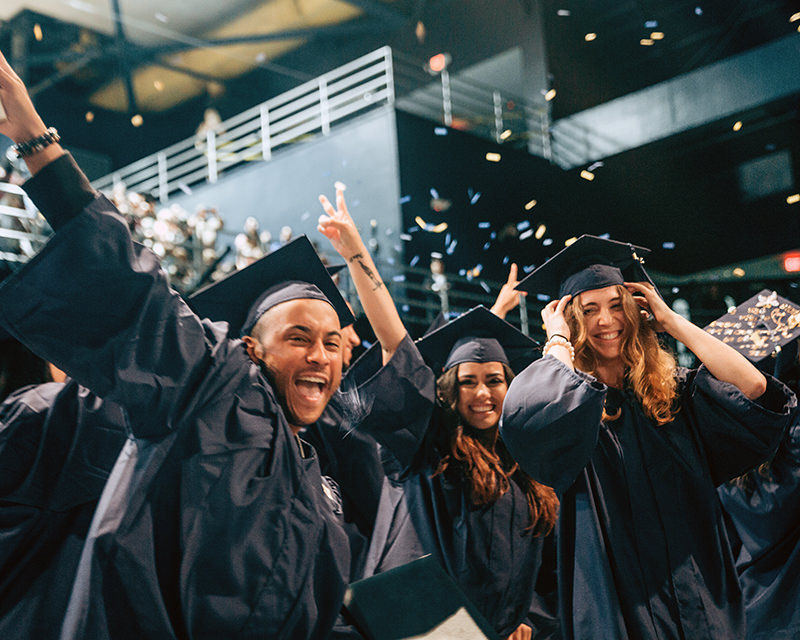 Getting Your Diploma
Diplomas will be mailed out roughly 8-12 weeks after grades have been posted to students who have officially graduated, with no outstanding financial obligations due to the university. However, your degree is recorded on your transcript 6 weeks after commencement. If you need to show proof of your degree prior to receiving your diploma, your academic advisor can write a letter of confirmation.
Graduates will receive an email notification via their FIU email account when their diploma has been mailed. Diplomas are mailed to the student's home address as recorded in Panthersoft which can be viewed and updated from MyFIU. Invalid or incorrect addresses will delay delivery. Students will be notified by email if their diploma was returned to the university.
If you have not received your diploma within a reasonable time, please contact the Office of the Registrar. You may also reorder your diploma for a small fee. Visit Onestop for more details on your diploma and the official graduation process.